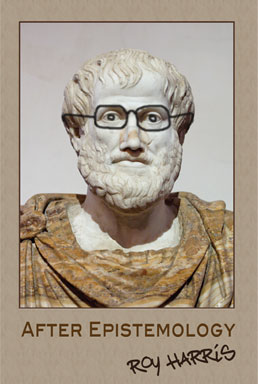 After Epistemology analyses the assumptions about language and communication underlying the theory of knowledge developed over three and a half millennia in the Western tradition. In this tradition, knowledge stands opposed on the one hand to ignorance and on the other hand to scepticism. The analysis opens up new perspectives on ways of thinking about everything we know or think we know, and examines critically the views of a wide range of eminent epistemologists from Plato to Popper.
Paperback: vi + 187 pp
Publisher: Brightpen, Gamlingay (2009)
ISBN: 978 07552 1180 7
It was the author's wish that After Epistemology be available for purchase. However, since his death the remaining copies have been handed over to his Literary Executor Stephen Farrow as part of his Literary Estate. Unfortunately Dr Farrow has refused to honour book purchases made through this website.
You may wish to search for a copy at bookfinder.com